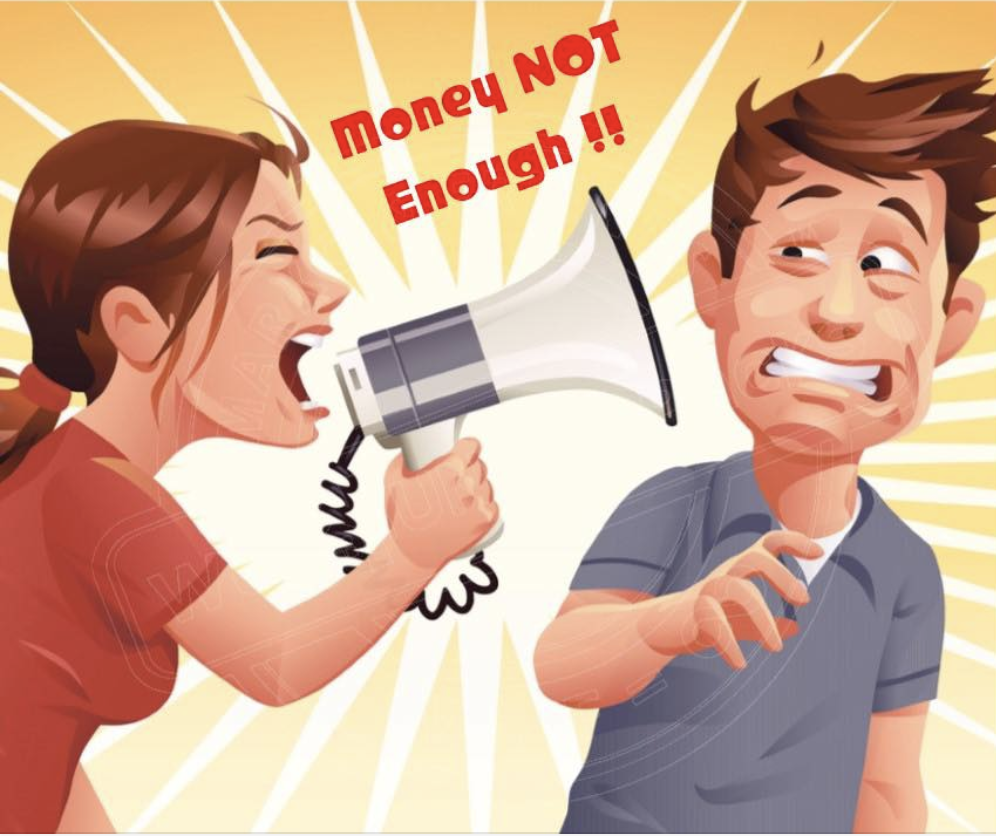 Why do couples quarrel over money?
This topic cannot come in a more timely fashion. A lot of us are facing financial stress from the current crazy events that affect almost everyone around the world.
Most couple fights over HOW MONEY IS MADE & SPENT. This is normal, I believe. Since becoming a public speaker, I have met many couples from all walks of life. I am seeing this common pattern, which is alarming and yet, can be overcome.
You see, we are taught in school how to earn money (get a job), and almost nothing (for me at least) on how to budget, save and invest. Thus, its common to see the Husband applying one set of Money Instructions Manual while the Wife applied a different set of Money Instructions Manual.
Upon probing deeper, these Manuals were written by their own parents. Naturally, both sets of Manuals are different. Its like two cars, one designed with Driver on the right. The other designed for Driver on the left. When you put both cars on the same road, harmony and safety become a real challenges.
Recently several couples came to us and told us that we SAVED THEIR MARRIAGES. We were surprised , nonetheless happy. Upon reflecting, I realised that this is largely because both adults are now reading and practising the same Money Manual from our school. Communications suddenly becomes easier. There are less misunderstanding or guessing why is other spouse doing this. Both adults are now working towards Financial Freedom and Time Freedom. Both adults will make their money work harder. They will know how to budget their money. And differentiate between Assets vs Liabilities. And use the Passive Income wisely.
They are, for the first time, designing their life as a couple together. Not separately, like most couples out there. Within a year, we can safely say this, they will live a less stressful life and have more laughter at home.
I do not know why this subject is never taught in school. It could save marriages, build stronger ones and kids will grow up happier and more confident.
Its so important, yet neglected. Perhaps the schools in future will change, just like the topic Sex is now being taught in schools and not during my times.
This current global crisis is a huge tidal wave. Many people will lose their jobs, and even their loved ones suddenly. Its at times like this that we must upgrade our mindset, delete the old belief, and rearrange the files in our minds to focus on top tasks and use energy efficiently.
There are plenty of knowledge out there. We are also doing our part. Stay tuned. You can type a comment below or ask questions, I will do my utmost best to reply.
Please do not type a nasty remark and disappear on me …. Do some self-reflection before you destroy other people's good intentions. Its no good to suck people's good energy and leave behind negative energy.
Love, Marko